Color Generators
You can quickly change the color of your two built-in Color Generators on your ATEM switcher with MixEffect by performing one of the following actions:
Tap Color Generators from the MixEffect Home.
Long-press on a color generator button (e.g. COL1 or COL2) from the Program or Preview panel on a switcher page.
The Color Generators page or sheet will appear allowing you to modify the following settings via sliders.
The selected color will be shown in the large rectangle above the sliders.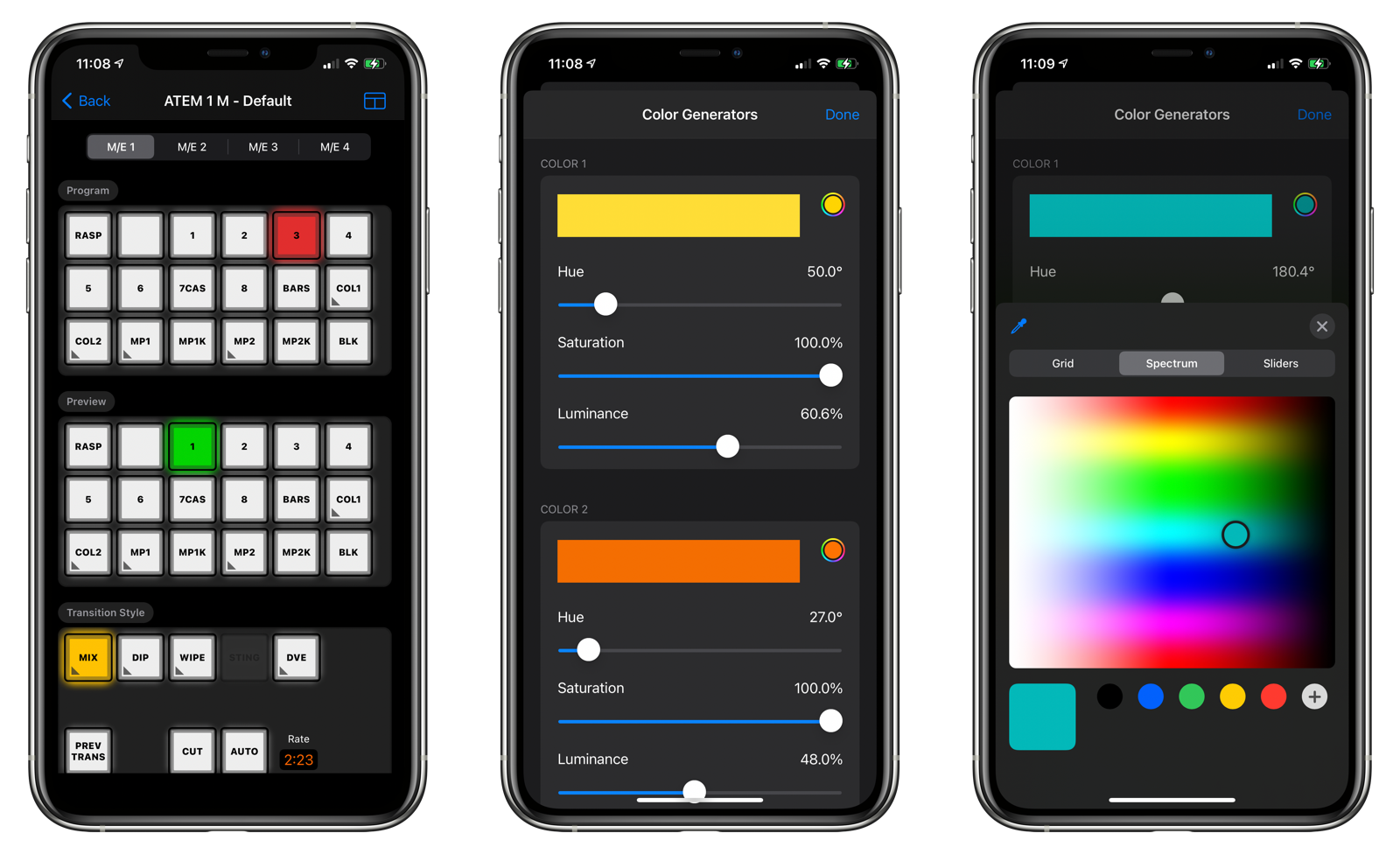 You can also tap the Color Picker button to bring up the standard iOS picker.
By default, MixEffect will show both color generators when you long-press on the COL1 or COL2 buttons on a switcher page. You can change this to show only the selected color generator by doing the following:
Go to MixEffect Home.
Tap Settings.
Uncheck Show All Color Generators.