Downstream Keyers
This section explains how to access the DSK functionality of your switcher within MixEffect. For general instructions on what the downstream keyer does, refer to the Blackmagic manual for your switcher.
ATEM Mini Virtual Button
ATEM Mini users will appreciate the ability to turn on and off the DSK straight from the Switcher interface, as the physical hardware lacks a dedicated DSK button.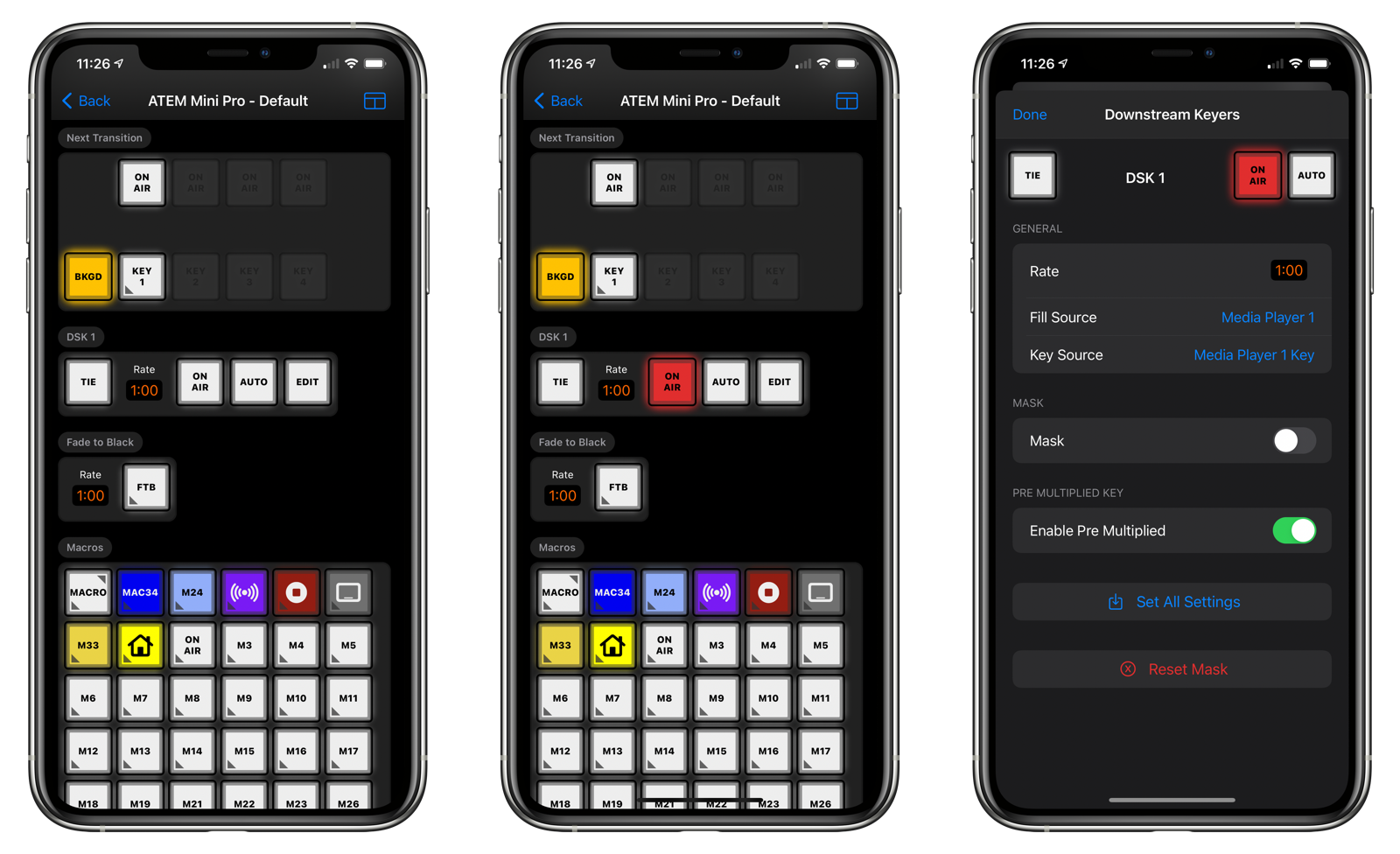 The buttons perform the following actions:
Tie: Links the downstream key with the main transition control.
Rate: The amount of time an Auto transition will take to complete the transition. Tap to edit the rate.
On Air: Toggles the DSK on or off.
Edit: Displays the DSK editing sheet.
DSK Tab
If you have an ATEM switcher that has multiple DSKs, a tab interface will appear at the bottom of the page allowing you to modify each DSK independently.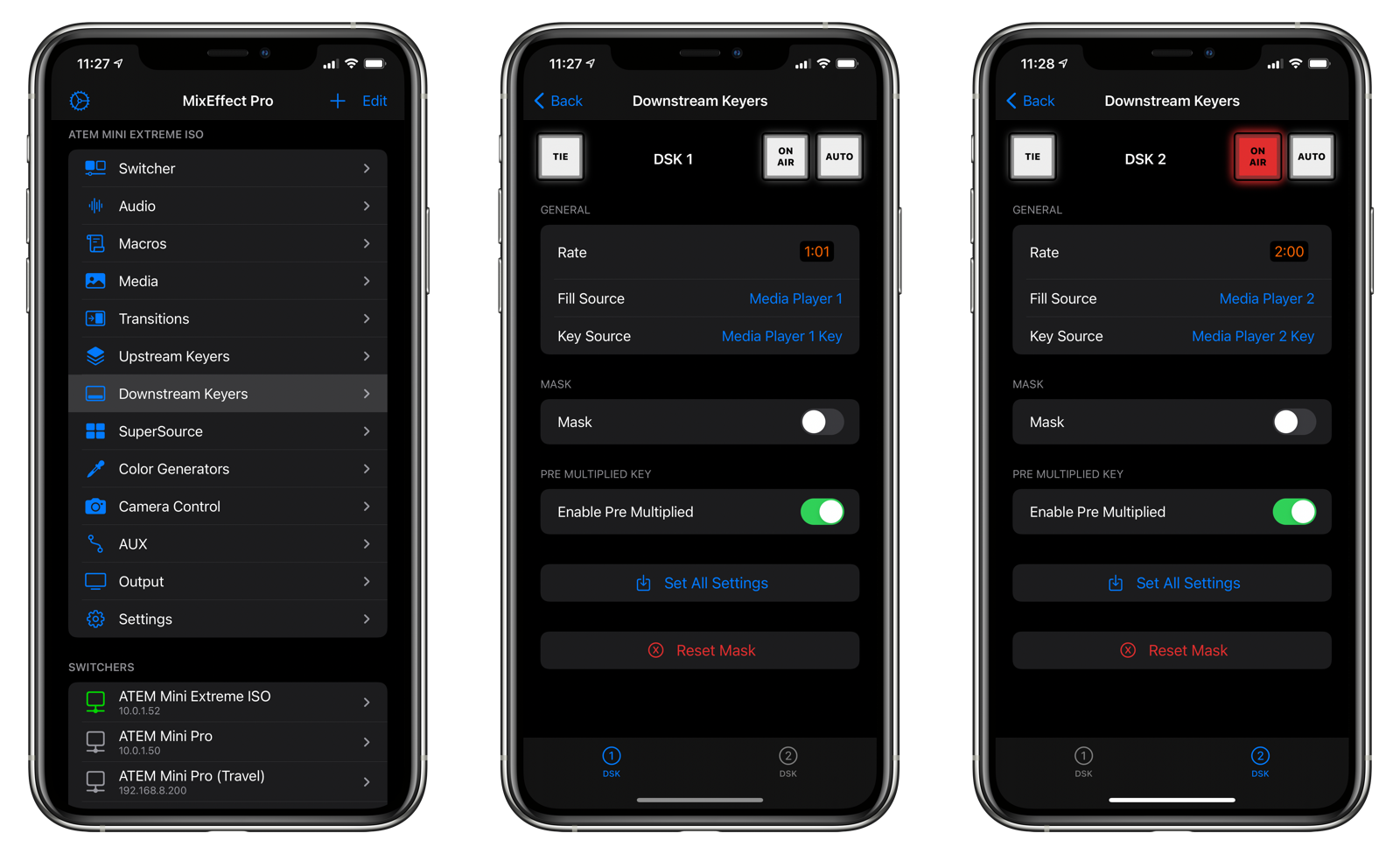 Set All Settings and Recording Macros
When you are recording a macro, the Set All Settings button will appear at the bottom of the page. Tap to record all settings for the selected DSK into the macro.