Simulator
MixEffect comes with a simulator that you can use to provide some of its features without having to have a real ATEM switcher. It currently simulates an ATEM 1 M/E Production Studio 4K switcher (with an additional dummy three M/E buses for testing purposes).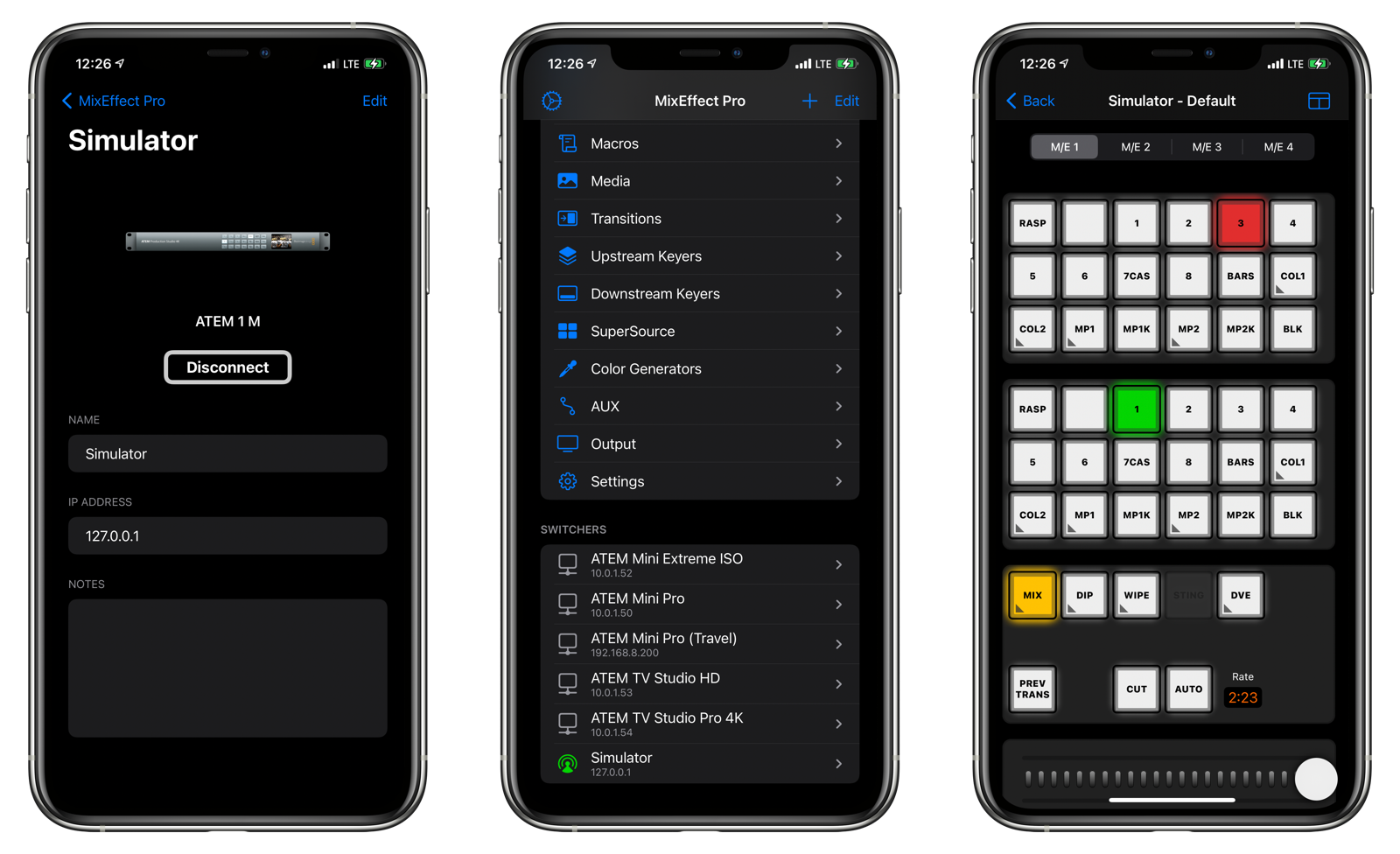 Enable the Simulator
In order to run the Simulator, verify that MixEffect is set up to run the simulator at startup:
Go to the MixEffect Home.
Tap Settings.
Tap Enable ATEM Simulator.
Tap Done.
Tap the + button.
Tap New ATEM Switcher.
Enter a name for your simulated switcher (e.g. Simulator).
Enter 127.0.0.1 in the IP Address field.
Tap Add.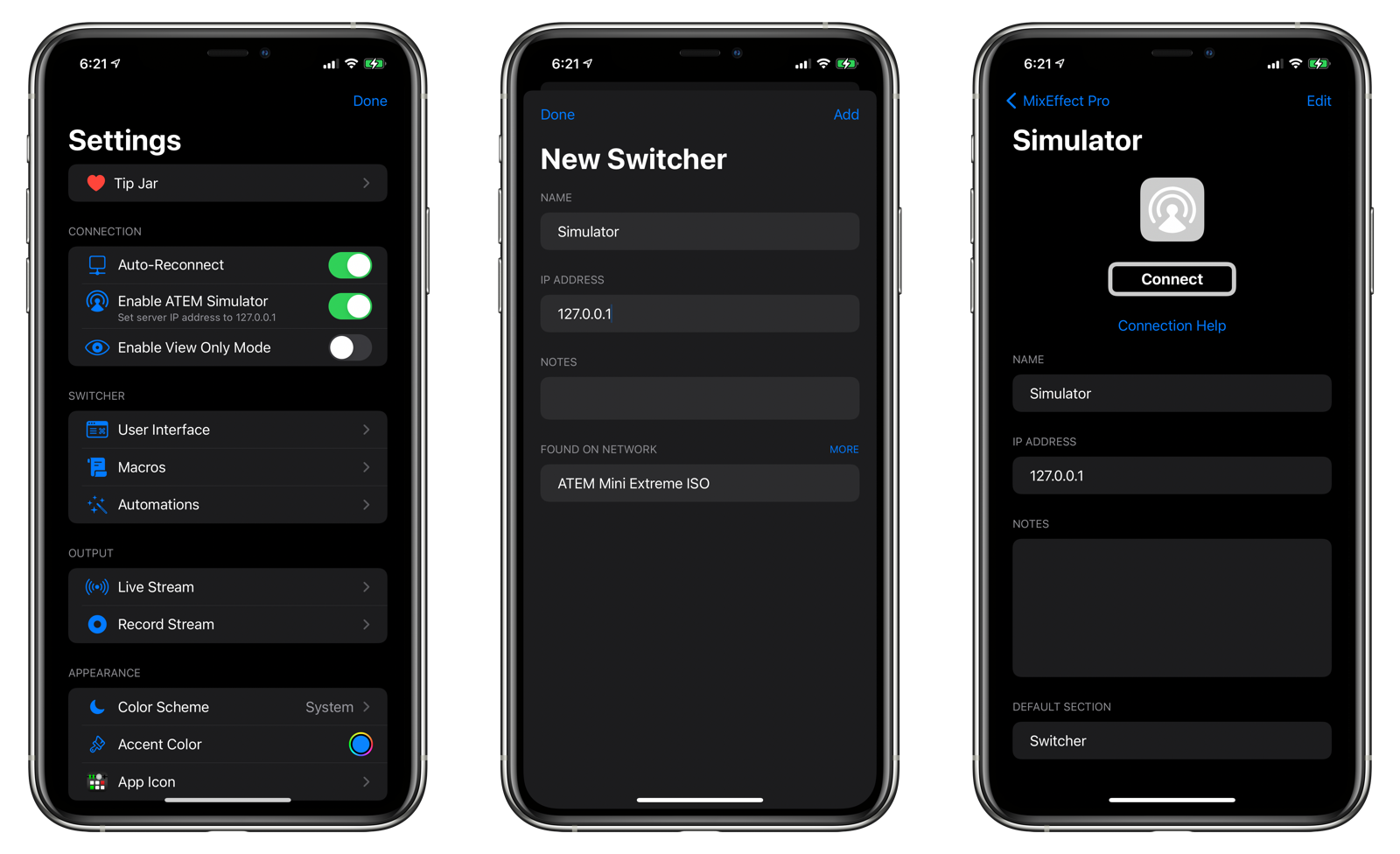 Connect to the Simulator
The process to connect to the Simulator is the same as connecting to a real ATEM switcher:
From the MixEffect Home, tap the ATEM symbol next to the simulator in the list of switchers.
Or, tap on a simulator to bring up its Detail Screen and tap Connect.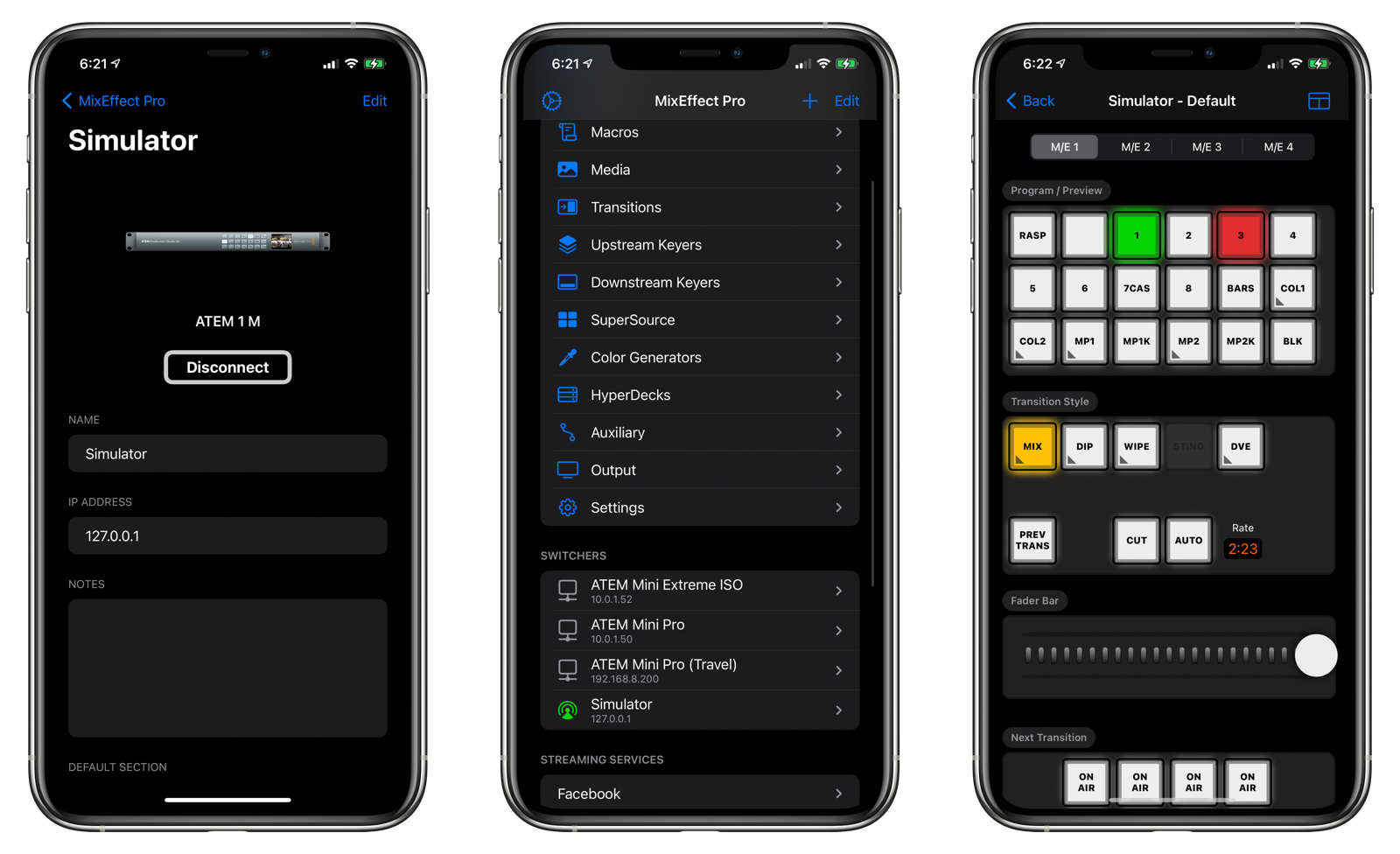 Simulator Usage
When connected to a simulator, MixEffect Pro is effectively unlocked for you.
You can change the Program, Preview, and Aux buses and inspect the settings of the simulated switcher.
Changes to settings will not be reflected in the user interface if you leave and return to a particular settings screen. For instance, if you go into Dip settings, change the source, leave, and return, the source will be reverted back to its original setting. It is, after all, a simulated ATEM switcher, not a real one!